I didn't blog for ages and that's only for one reason:
I destroyed the Internet on my computer. What the fuck, I know I'm so stupid I can't even stand myself XD
So biggest news: I met great new people, started playing League of Legends, bought new stuff and the best thing is, I finally saved up enough money for a new computer. BAM!! I'M SO GOOD!
The past month was totally sad and funny at the same time! I found the old rollerblades of my sister and went skating!! This is totally fun!! I'm still scared but I want to skate more often and become a little better :3 Plus I went Ice Skating!! I want to visit and Ice skating course soon, I hope this will be a lot of fun :3
Lately I have the urge to live and do something, guess that's what's all the skating stuff about XD I want to have a hobby apart from playing games and drawing :3
Here are some photos, I'm not super styled on them but somehow this is also my diary so who cares XD
First thing my sister and I did a horrible photoshoot, no matter what we did, we always looked f*cking ugly AHAHAH we only had those funny ruined photos XDD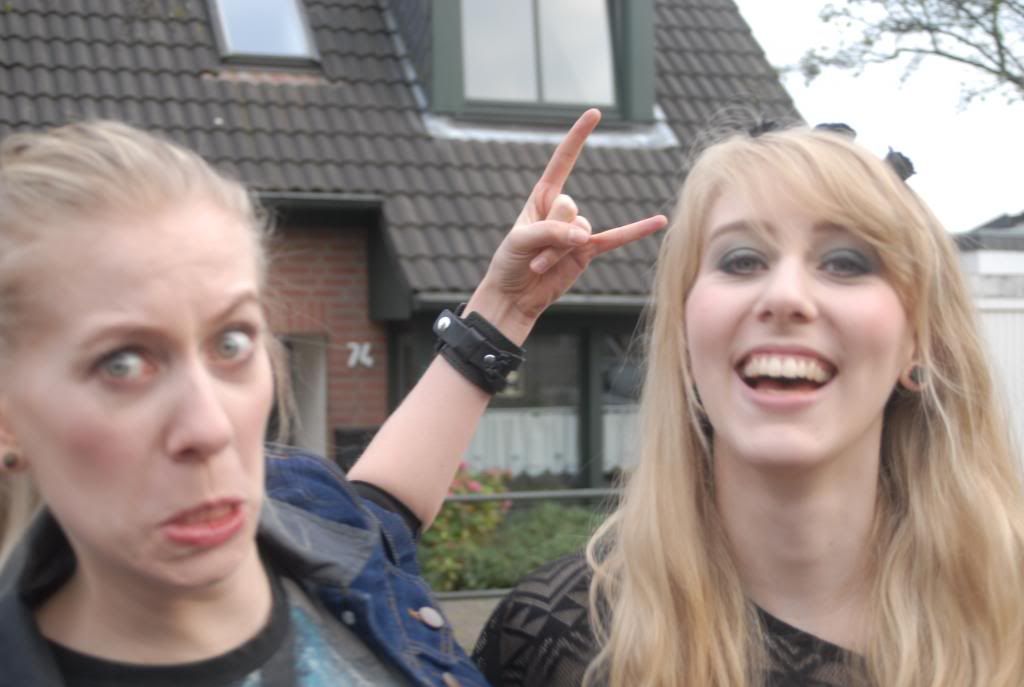 I was visiting our lovely town festival and I was totally sad on this day because of some stuff that happenend and Denise and Mats were so lovely and made me laugh again! They even borowed me the beanie because my hair looked like shit XD Thanks you two :3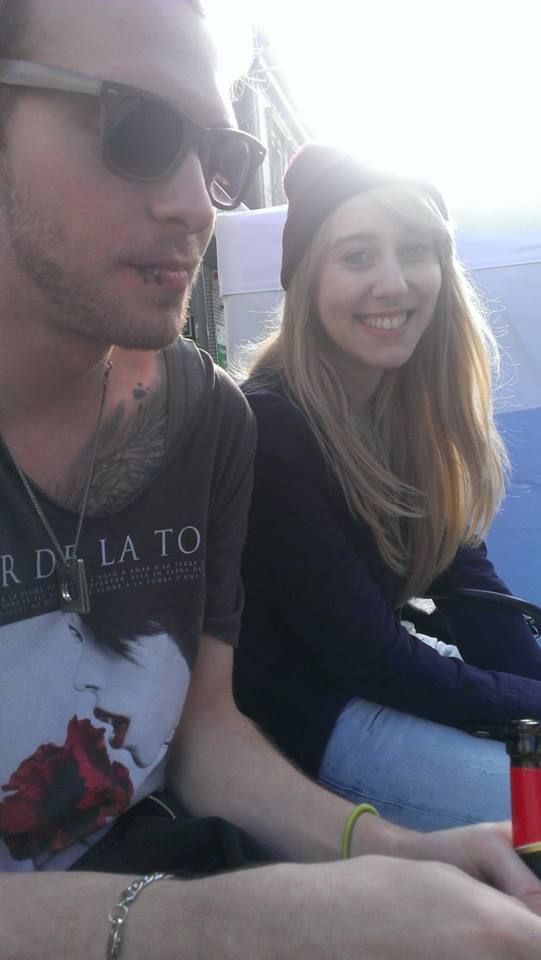 Beware of photospam.
This is me with a beer! It's special because I never drink beer. Guess the last time I bought my own I was like 16!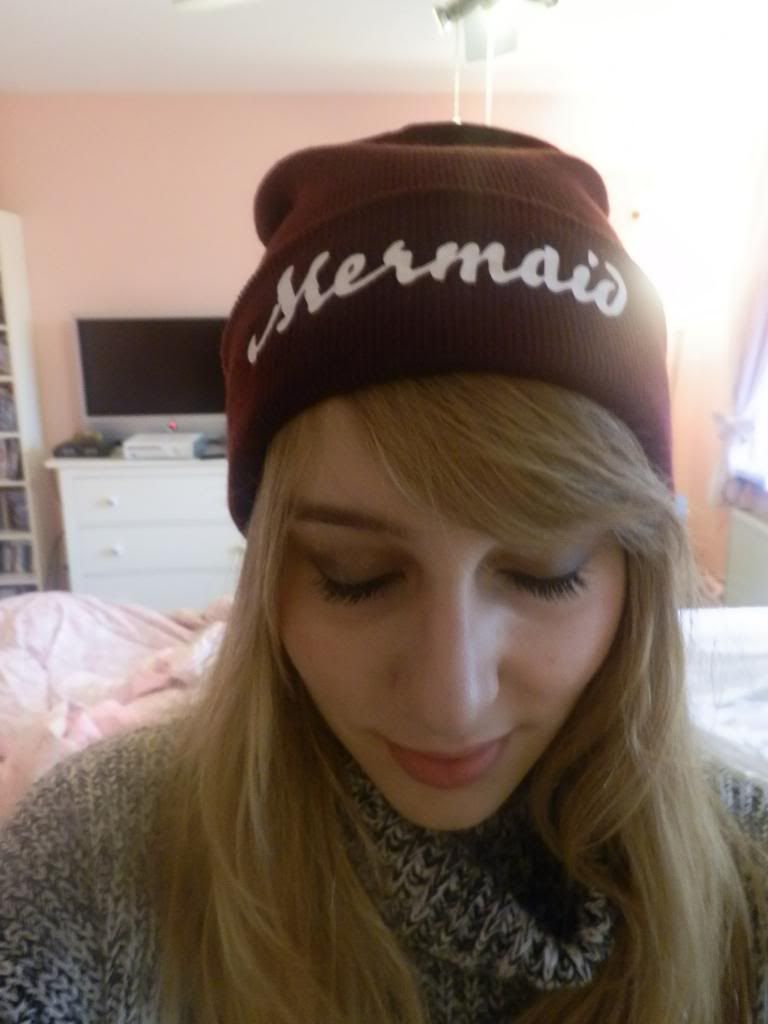 I bought a beautiful mermaid beanie! I love it so much. nowadays you only get this swag and yolo shit on them, and mermaid is so much more beautiful!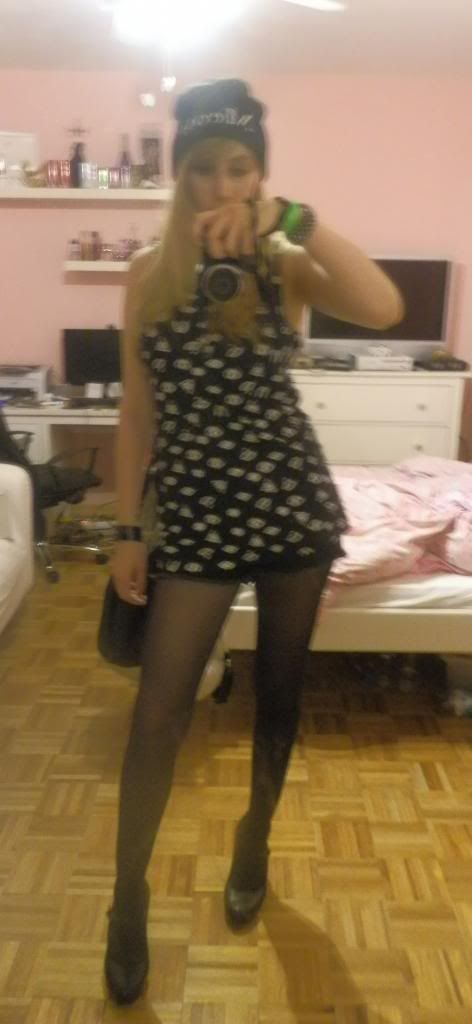 An outfit my sister will hate me for XDDDD I visited a rock club in those clothes. The top is so beautiful I wish I could buy it from my sister. SELL IT TO ME XDDD I was already drunk when I took the photo I blieve that's why its so blurry ;__;
This is my new jeans I bought from Asos! They're so comfortable and beautiful :3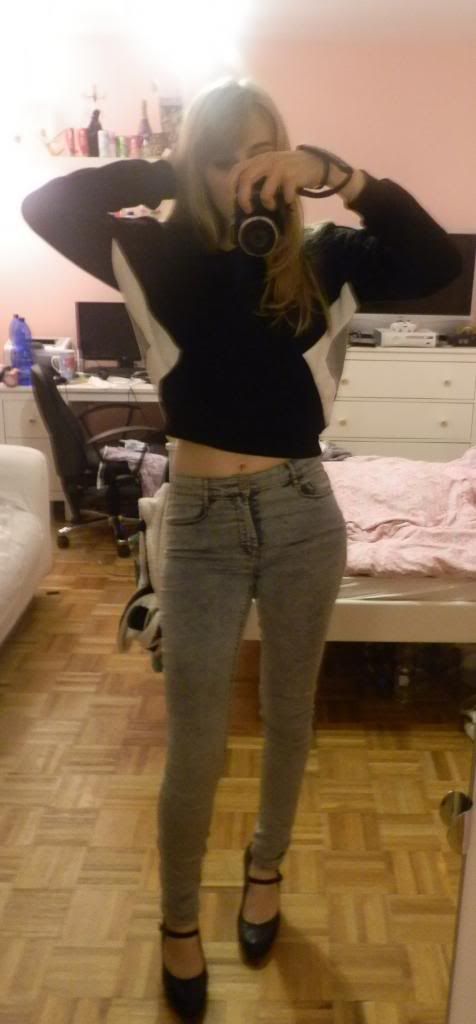 My new top from Gina Tricot. Many people told me in that outfit I looked like straight from the 80's XDDDDDDDD
I was on the gamescom! My sister and me took a photo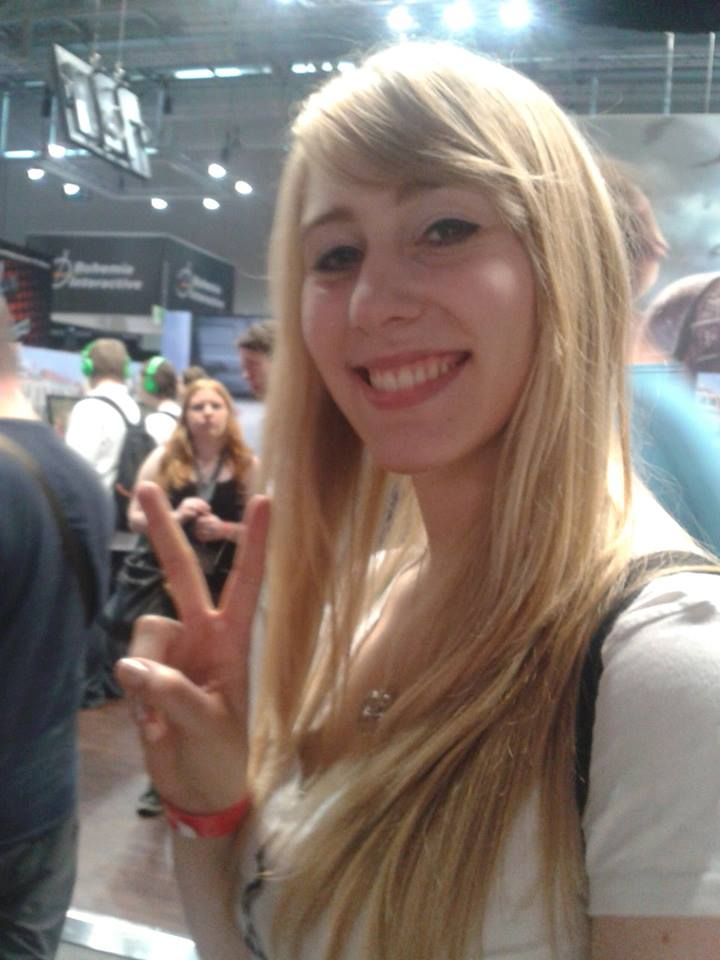 And I was on Hannas birthday party and met great new people :3
Photo of Denise and me :3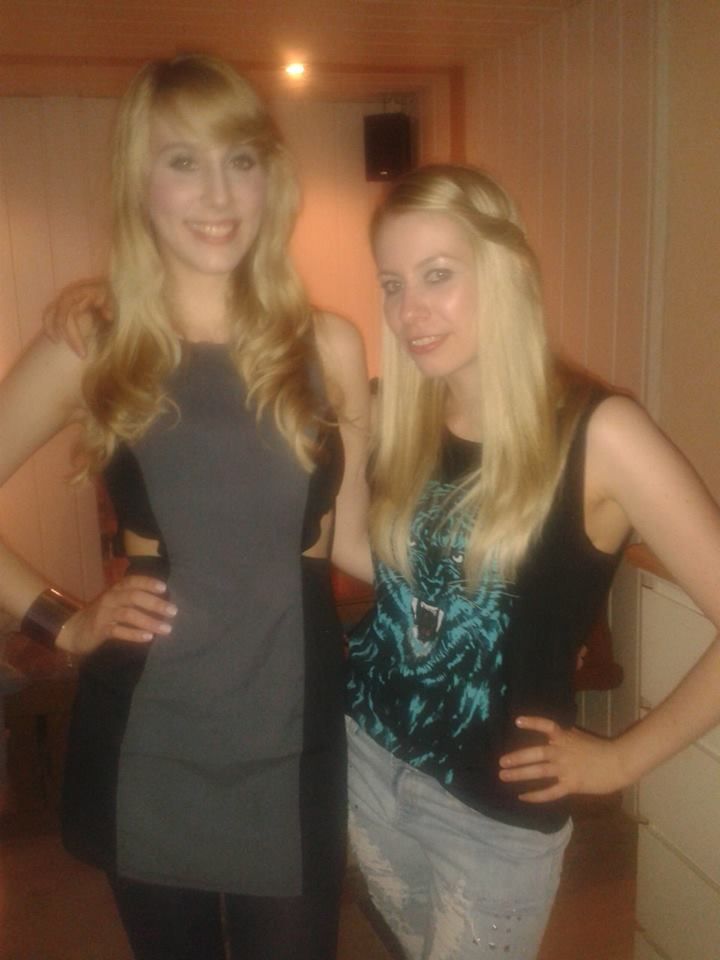 Photo of my sister Tini and me! :3
Denise and Hanna in cologne! After that photo I ate the best pizza ever *_____*
I tried dip dye nails the first time in my life. I wasn't satisfied because stuff of the sponge glued to my finger forever but hey, who cares! XD
I had a league of legends lan party with Andy, Simon, Christoph and Tini! :3 It was so much fun seriously! We had LOOOADS of candy and yummy stuff to drink! We played LoL from 11pm to 7am XDDDDDDD And Andy made yummy japanese curry for us! IT'S SO DELICOUS!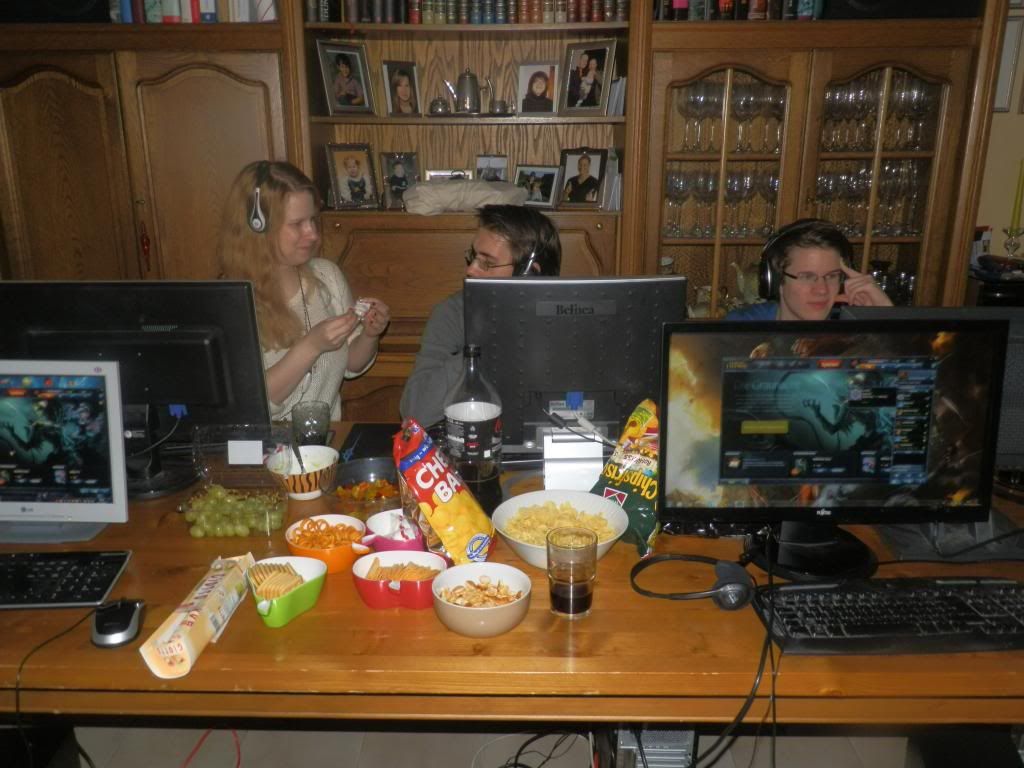 Best thing ever: Tini forget a cable for her monitore so she had to play with that grey, small banana monitore on the left AHAHAHAHAAHHAHAAHAH XDDDDDD so awesome XD damn I want all that candy when I look at that photo!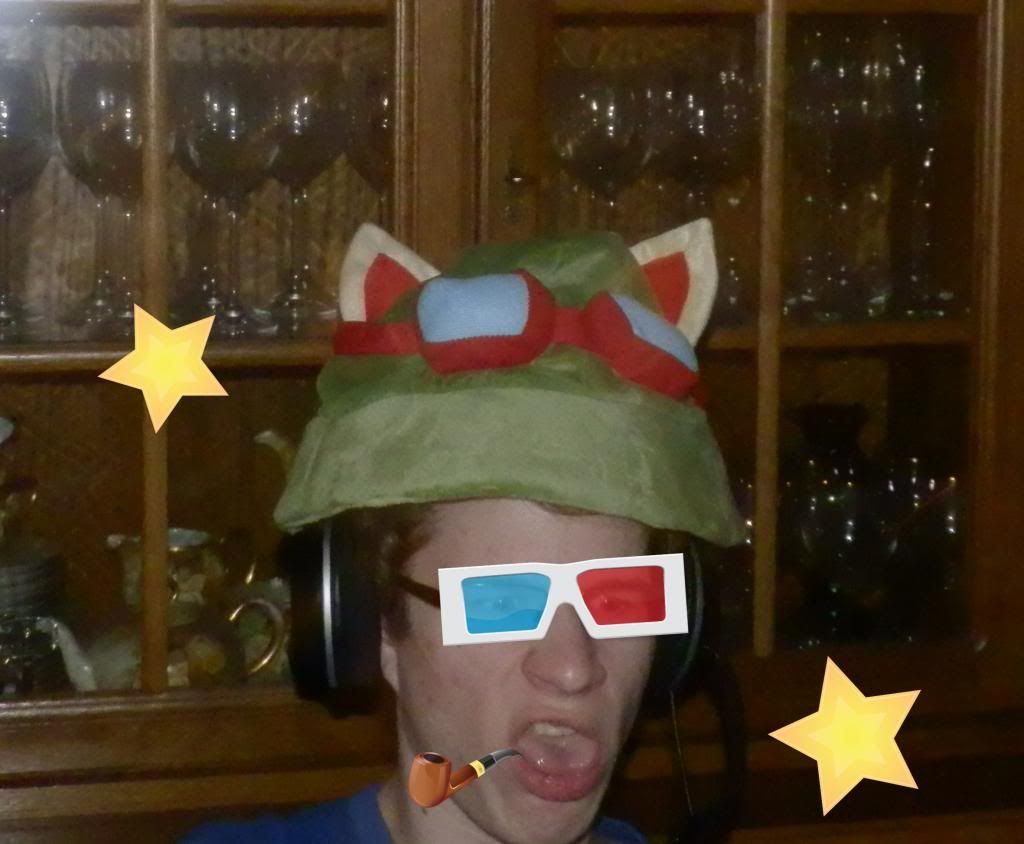 Simon and Christoph even have awesome LoL hats!!!! *______* so cool!!!
And of course I was on a halloween-birthday-party! Joana celebrated her birthday! I had so much fun and I love my costume!! Love the make up ma sister did for me *_______*
Denise, Hanna and me! WE LOOK SO AWESOME XDDDDD I'm two face XDDDD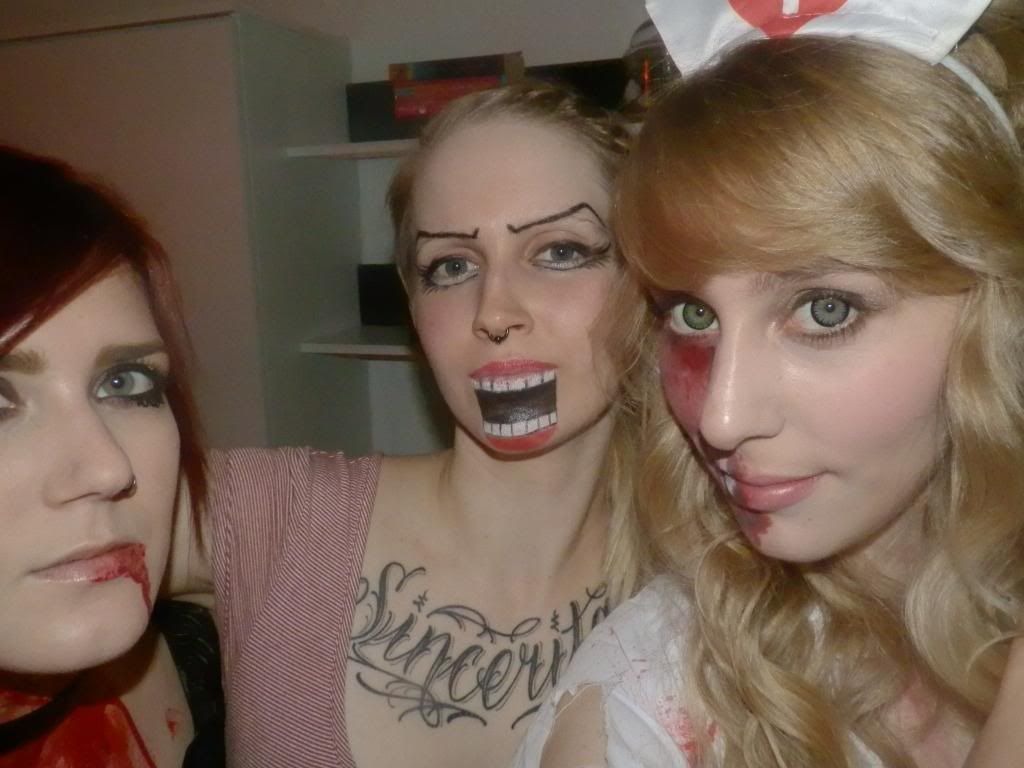 The photo is totally fail but here you can see my "good" half and my lenses :3
That's it! I'm alive guys! Guess I will style myself a little more soon and do some gal photos :3 I bought some new overknees and I totally want to style myself. It's just a little difficult because I don't have that much time anymore because of university and work. But I want to keep my blog up :3
My favourite Music:
The Pretty Reckless - My Medicine
Iiris - Sapphire

Incubus - Adolescents