Bought some stuff at the summer sales. And I totally fail at taking photos of my stuff. Stuff is a nice word, it reminds me of my friend Mimi from Canada! The word "stuff" even shows up in the title.
New shorts. I wanted to buy them since march. These are by "Review" and they were extremely expensive. They were about 50€ but in summer sales they cost only 20€! I TOTALLY BOUGHT THEM DAMN.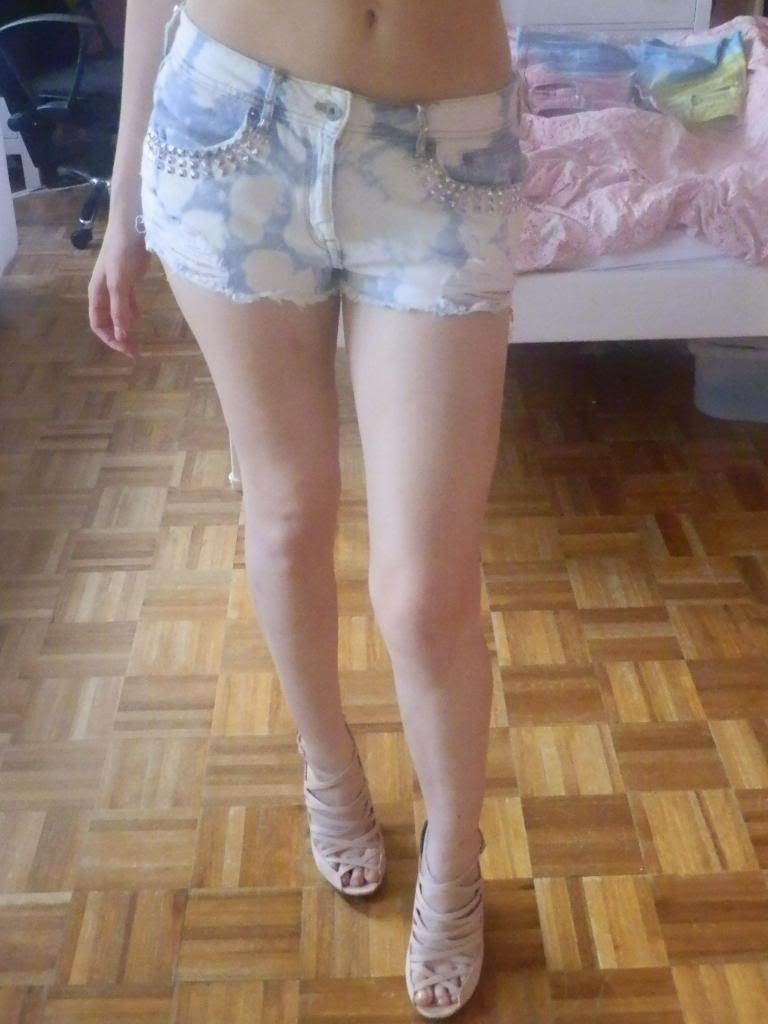 Some shorts by H&M. They were about 12€ I think.
My sister joined the party!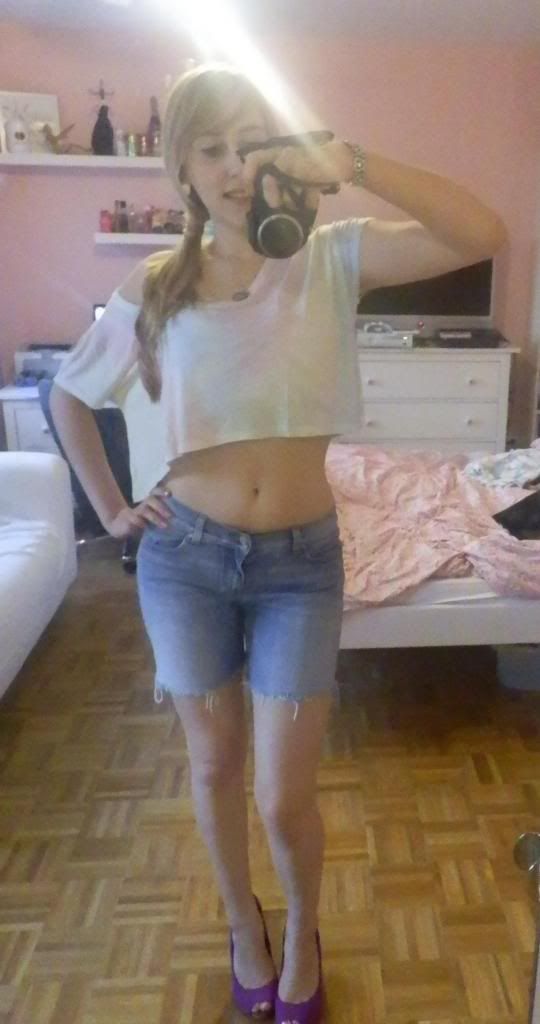 New crop top by Tailly Weijl ( or whatever, din't know how to write or to even speak it) and I don't care if anyone tells me my tummy is fat. My tummy is not fat. thanks. AHAHAH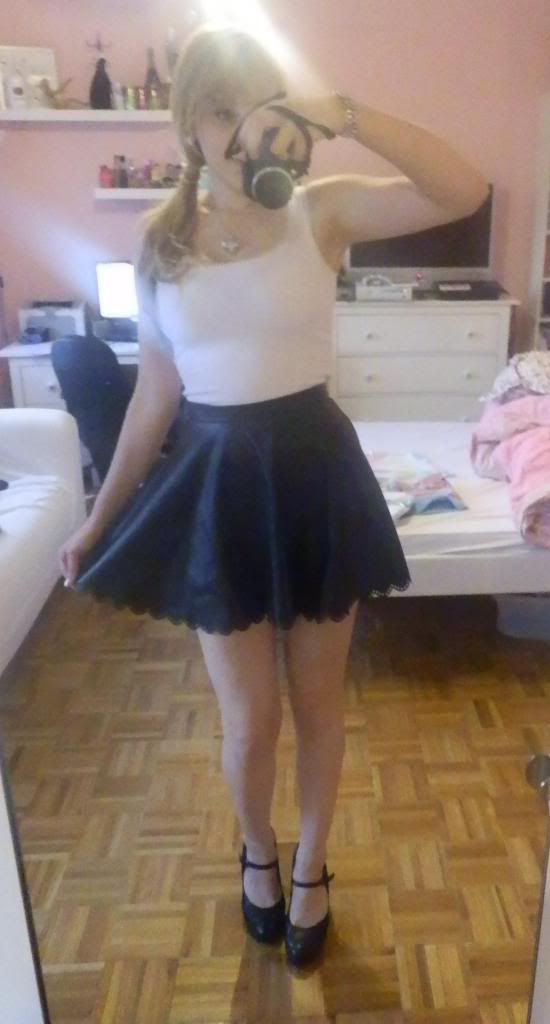 New faux leather skirt bought at TJMaxx/ TKMaxx. I believe it was about 12-15€.
Tomorrow I'll be at GamesCom!! I'M LOOKING FORWARD TO THIS MU HAHAH!! I hope it will be fun!!!
My favourite Music
Kan Mi Youn - Won't Meet You
Vocaloid - Just Be Friends Answer