Whoa I read a really awesome manga at my friends home! The story is so cute and the artwork is so beautiful! I'm totally in love with the drawing style!
Isn't the style simply bautiful and cute? She looks extremely cute and he is so handsome! The style totally caught me in the first pages because of the open and honest laugh of the characters: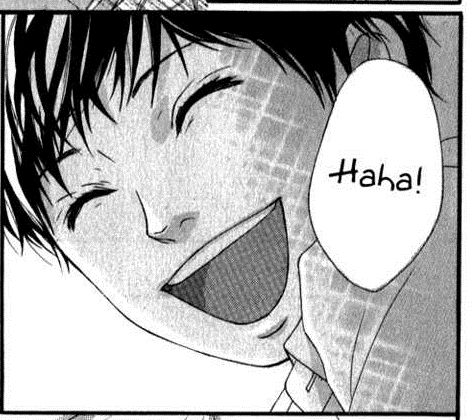 This is one panel of Ao Haru Ride! I mean just look at him! He looks like he's laughing with all his heart! I wish I could draw laughing people like that too! The only other artist that is great at that is Yunomi!
A picture by yunomi:
Doesn't they look like they are damn happy?
Anyway read Blue Spring Ride! The story is also awesome!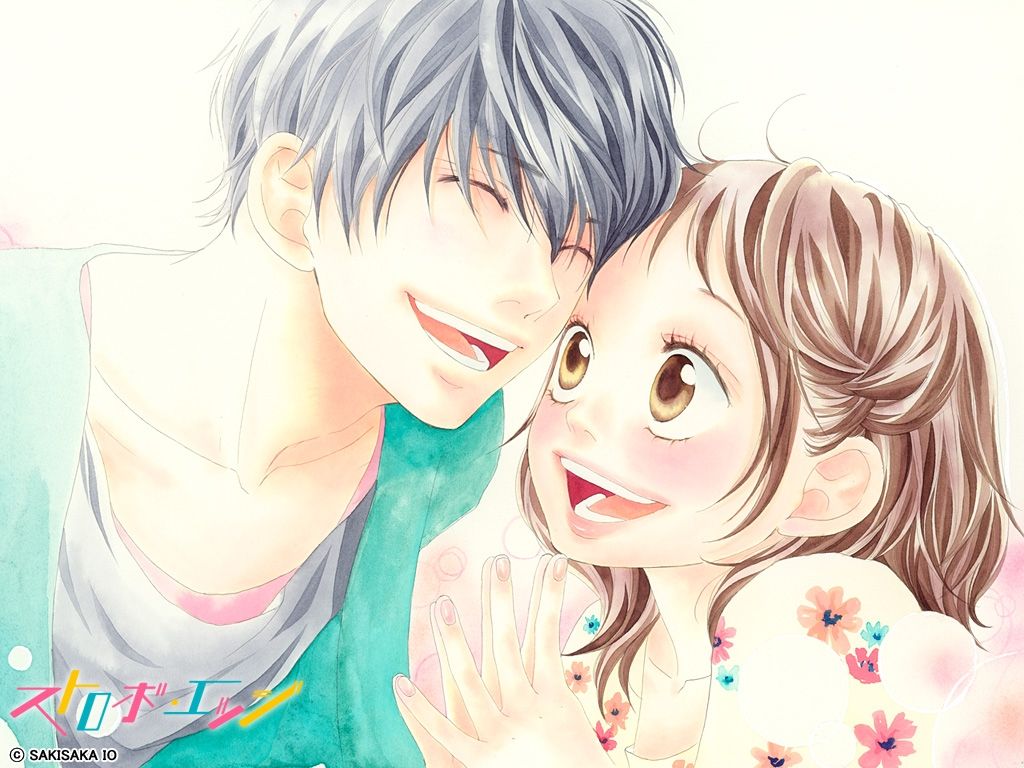 "Yoshioka Futaba has a few reasons why she wants to "reset" her image and life as a new high-school student. Because she's cute and had a demure personality she was ostracized by her female friends in junior high, and because of a series of misunderstandings and mishaps, she couldn't get her feeling across to the one boy she has always liked, Tanaka Kou.

Now in high school, she is determined to be as unladylike as possible so that her friends won't be jealous of her. While living her life this way contentedly, she meets Tanaka-kun again, but he now goes under the name of Mabuchi Kou. He tells her that he felt the same way as she did when they were younger, but that they cannot go back. Will Futaba be able to continue her love that never even started from three years ago?"
This is stolen from mangafox because I couldn't write it any better! I really like the positive vibe the whole story gives, it's hard to make new friends and change yourself to a better person but you can do it! Guess everyone would love people like those in his life. I guess there are a lot of other mangas out there like that but somehow I totally love this one! Thank you Joana for borrowing me that one!
Sakisaka Io, the artist of the manga, is able to let the characters come alive and let you sympathize with them! An awesome scene here: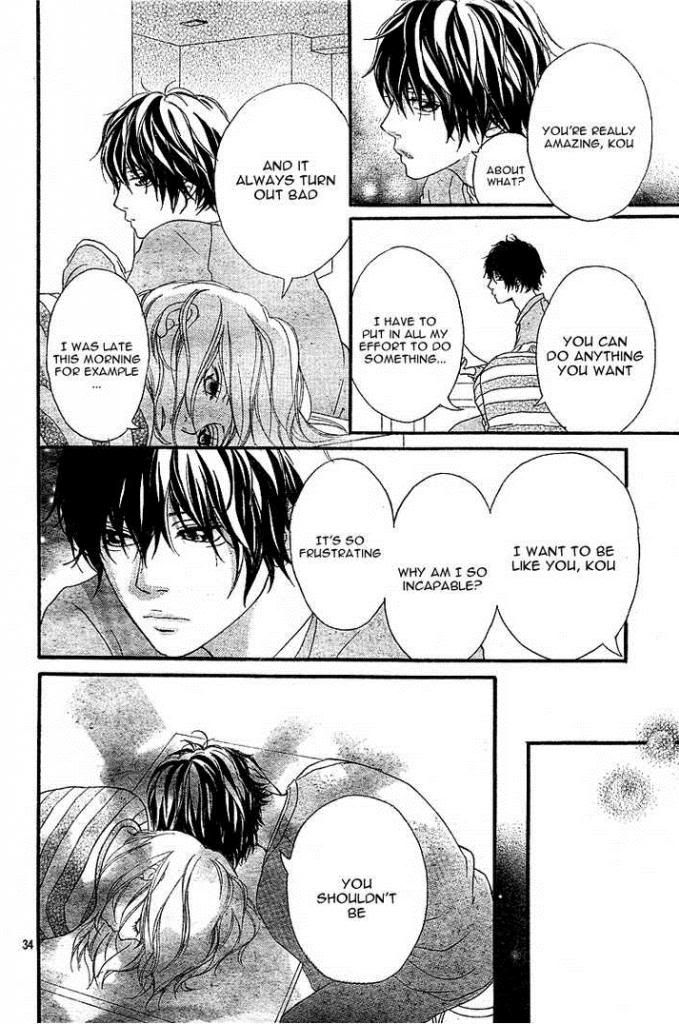 I totally love that secene because Kou is an awesome friend an lies down on the table with Yoshioka when she's feeling down. If that isn't an awesome friend then I don't know. To lay beside her like that is somehow such a great comfort, it's just better than words. I just love him for that!
This is a manga I will totally buy!