Going to a spontaneous birthday party today ( I was invited yesterday evening) and I have noo idea what I could bring as a present because I'm so broke I don't even have money to buy myself alcohol.
NEXT MONTH WHEN WILL YOU COME AND GIMME MY MONEY?! XD
No spectacular outfit because I want to wear something comfortable. I really like the shirt I wear though, it's stolen from my sister ( don't know since I was a child I always think her stuff is better than mine ) and it's really old and was always too short to wear for me but I have high waist jeans noooow. Thank god for high waist jeans really, they always make every woman in the world look skinnier plus they don't slip off your ass as low waist jeans XD Girls buy them you'll be so happy.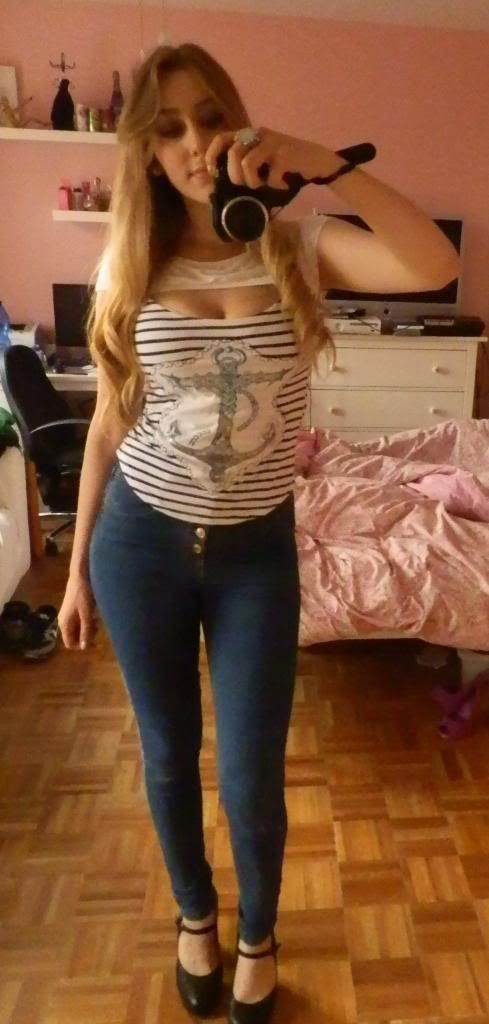 Guess I should go over to my sister and help her with preparing the food!
Favourite Music
Fergie - A Little Party Never Killed Nobody ( Paige Remix )
G.NA - 2HOT