I never made a blogpost about so many beautiful days, I just have to do it now!
( Beware, it's a picture heavy post!)
Looong ago I spent a day with Andy, Simon adn Sachi in Düsseldorf! We ate at Takumi, had bubble tea ( only one for 4 person because we saved up for the event after) and then went to do karaoke!! DAMN THAT WAS FUN!!
Before Sachi arrived Andy and me took some Purikuras!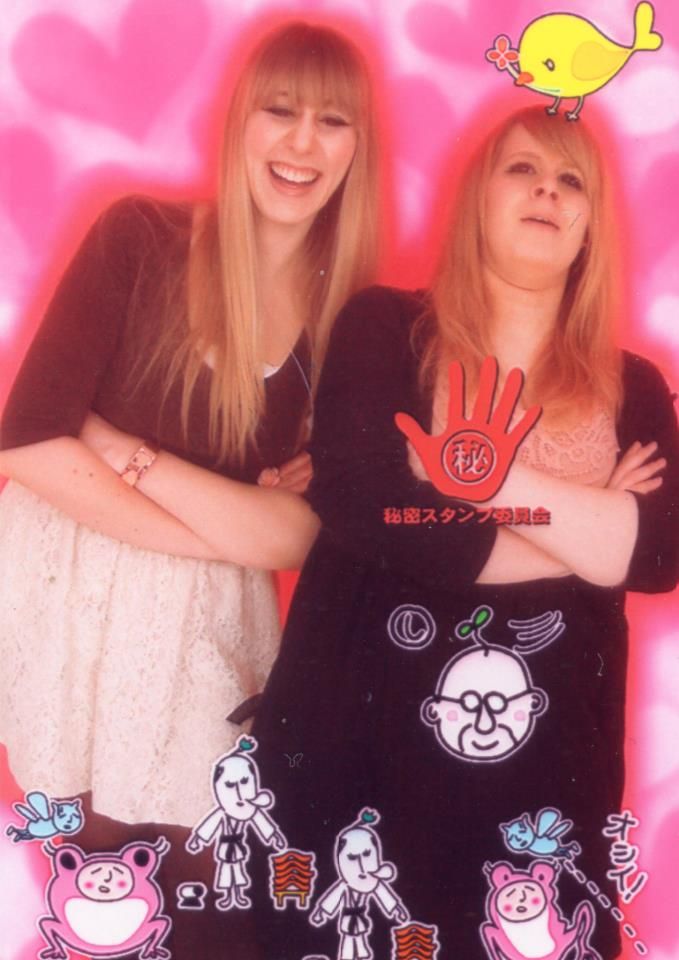 Wtf just wtf XDD Really like the bird on Andy's head and the stupid ugly figures on the bottom XDDDD I just had to laugh so much!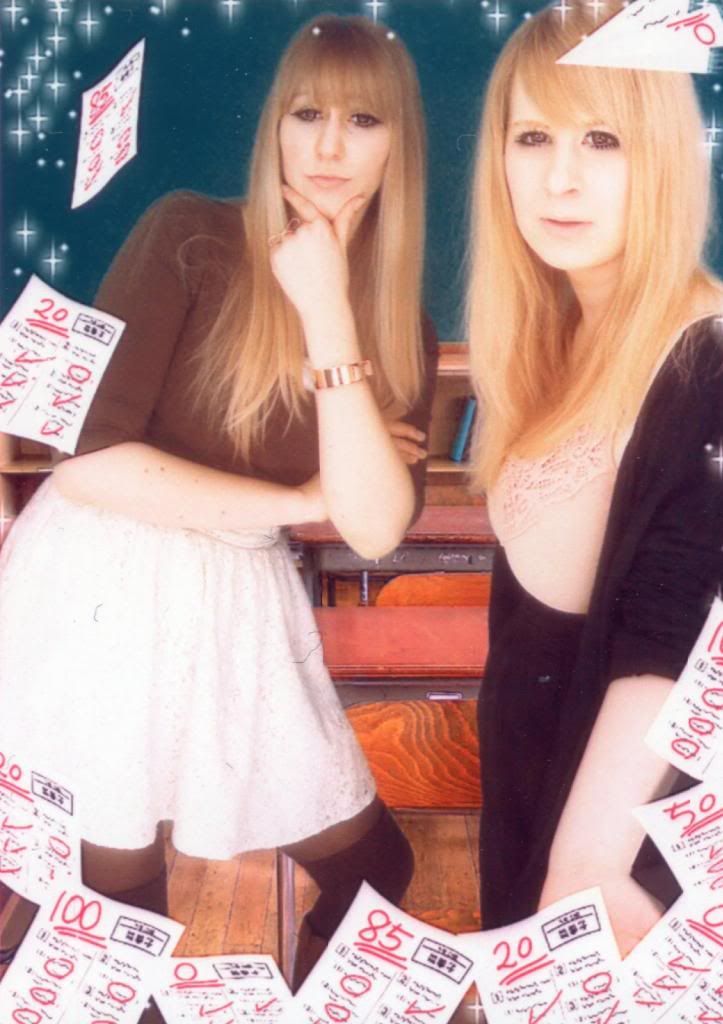 Aahha I remember how we took this one! We both just screamed "WHOOOAA COOL LETS TAKE THE CLASSROOM BACKGROUND!!" Then the countdown for the photo started and we were like "Ehh by the way, what are people doing in a classroom?" -----> perfect description for Andy's face!! AHAH XDDD I tried to make a smart pose XD Guess students always try to look smart, right? XD I found the flying exams and added them XD The worst result is mine for sure. Love this one XD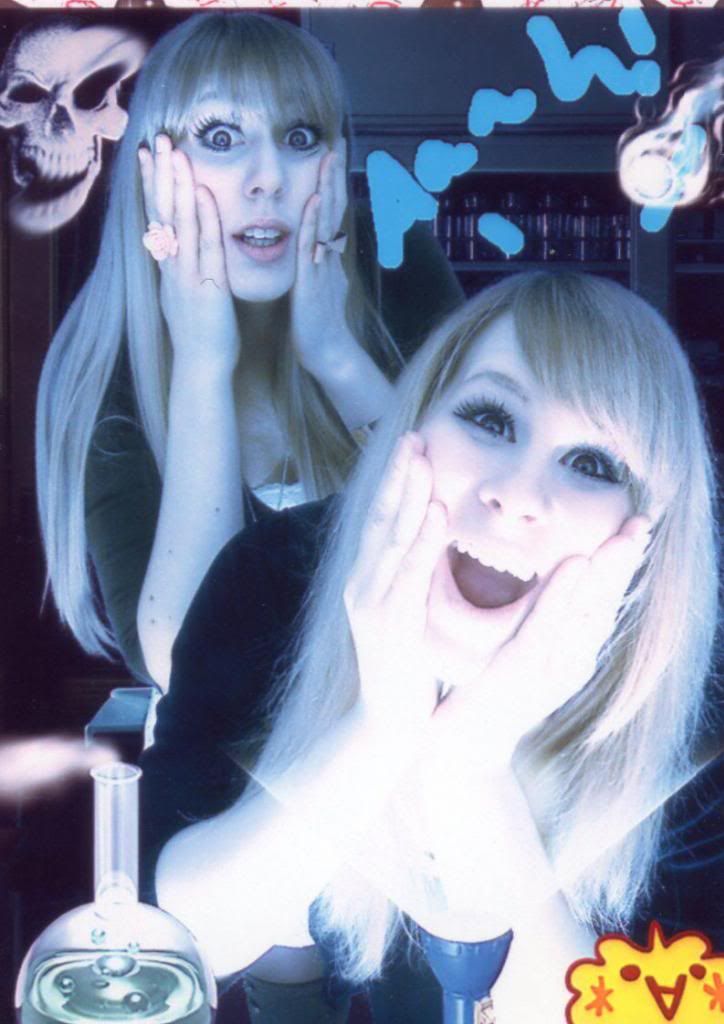 Ahaha this one is so cool!! It was called " In the chemistry room at night time" XDD Of course we are afraid then!!! LOVE THE FLASHLIGHT UNDERNEATH ANDYS FACE! XD And again after the photo was taken I asked Andy " Wtf why should I go to a chemistry room when its dark?!" And she said "To meet the sexy teacher of course!" ( she was referring to anime dating games ahahaah they always take place at a school don't they? XD )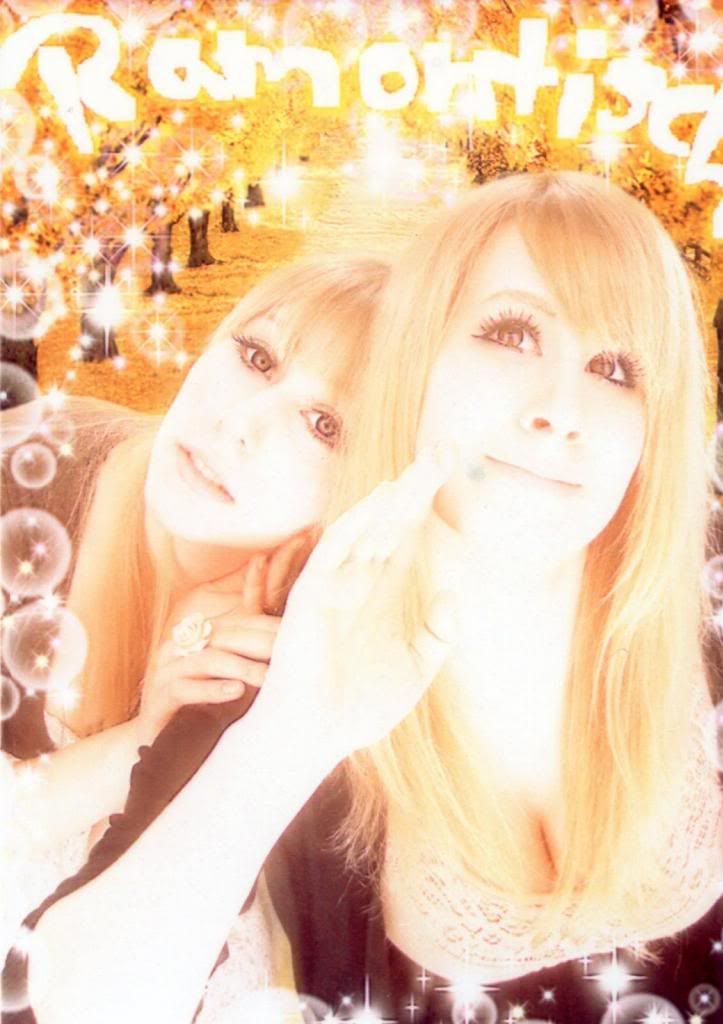 This one is our best photo ever!!! WE LOOK LIKE POPTEEN MODELS AHAHAHAHAH XD And right, it says "Ramontisch" not "Romantisch"! Isn't it lovely? XDDDDDD
After our first purikura session Sachi finally joined us and we could take group photos!!
Wtf is wrong withe everyones face? xD
And again the chemistry room XDDDD Simon looks so smart here XDDDDDDDDD
After that we went to eat at takumi and drank a bubble tea! At BoBoQ we took some stupid photos!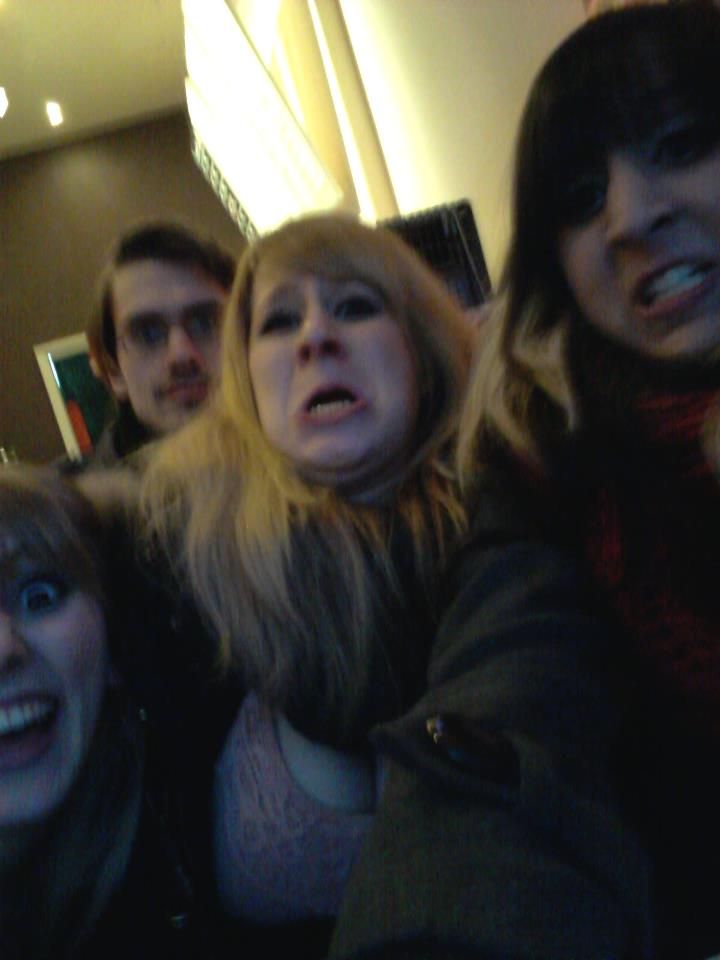 No comment!
Guess for the next photos I will be killed XDDDDD
Don't know what we tried there XDDD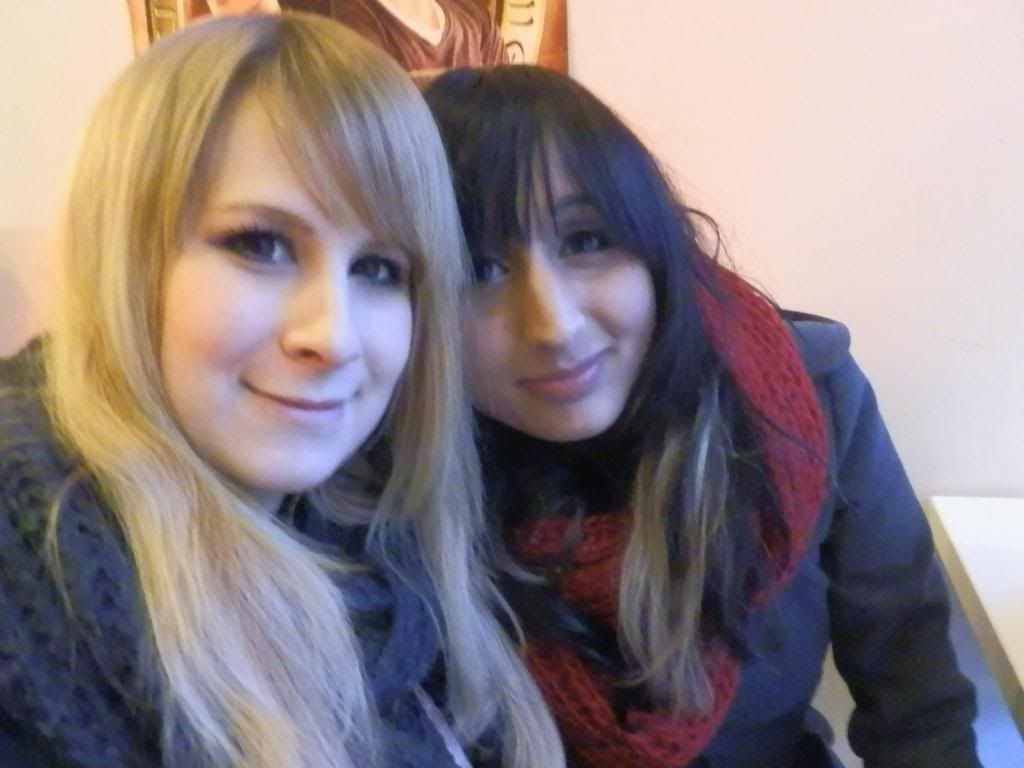 Cute photo of Andy and Sachi :3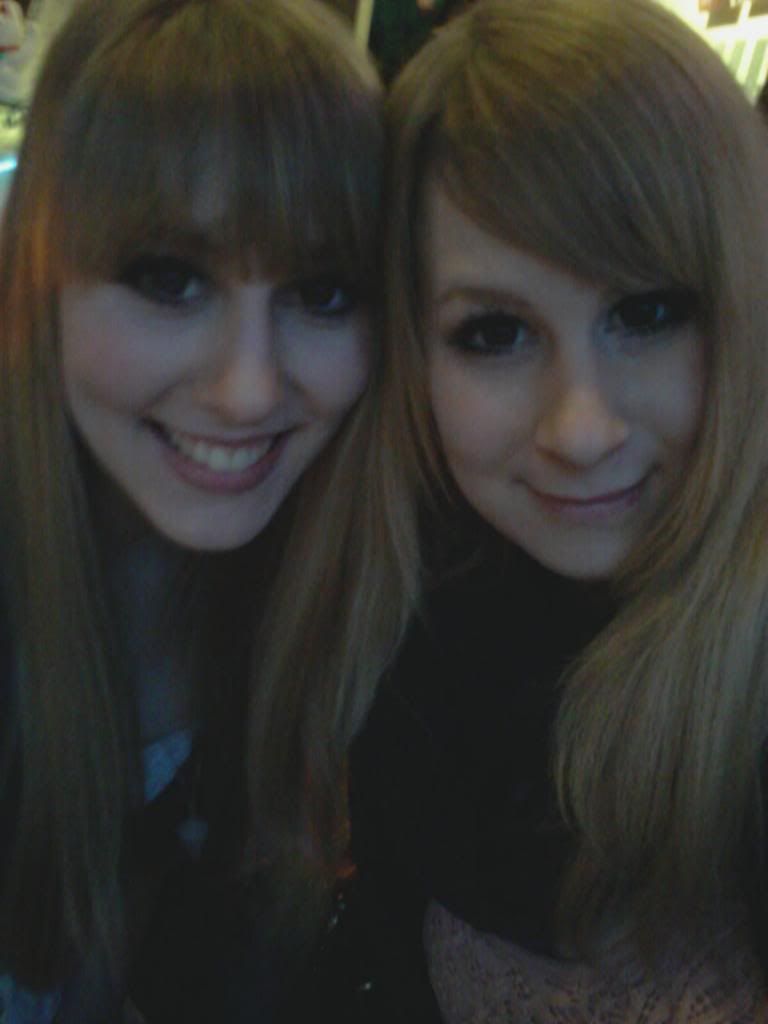 Too dark photo of Andy and me :3 But I like it! Andy looks so cute!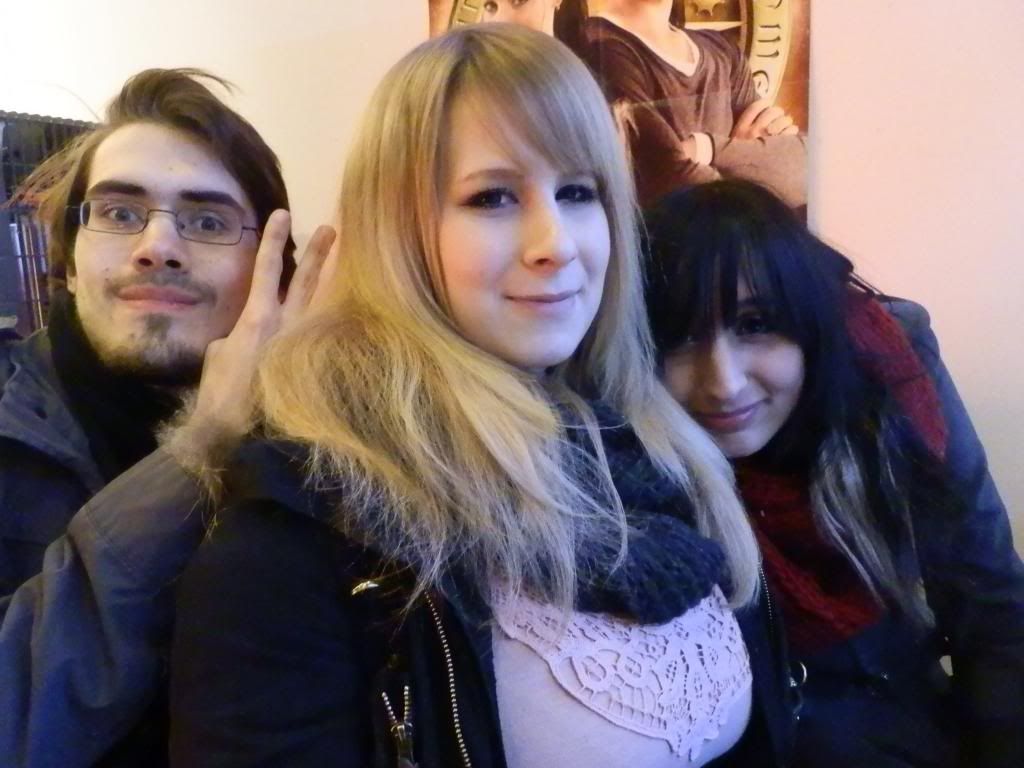 Guess all of this wasn't even on one day but who cares XD it was so much fun!! :3 Thank you :3
When I see all those pictures I'm feeling very lonely.
My favourite Music:
Sistar - Give It To Me
MBLAQ - Smoky Girl
Son Dam Bi - Bad Boy