Yeah I WROTE IT BOLD because it was INCREDIBLY HARD to put the lenses in my eyes. It took like 10 minutes <--- I think that's a long time, because all my friends just put them in so easily. When I wanted to put them in, my eye lashes batted like crazy, especially my upper lid, but somehow I made it! The first thought was:" Damn, this is terribly annoying, it's like something is in my eye for the whole time" but after a time my eyes got used to it and it felt like nothing. So see me wearing "Princess Mimi Sesame Grey".
My sister Tini made super photos of me. She has more talent for taking photos than me. Visit her blog!
At first I thought I look creepy, but with make up on it looked cute! I'm not wearing my fake lashes in this picture because I thought it looked good without them, what do you think?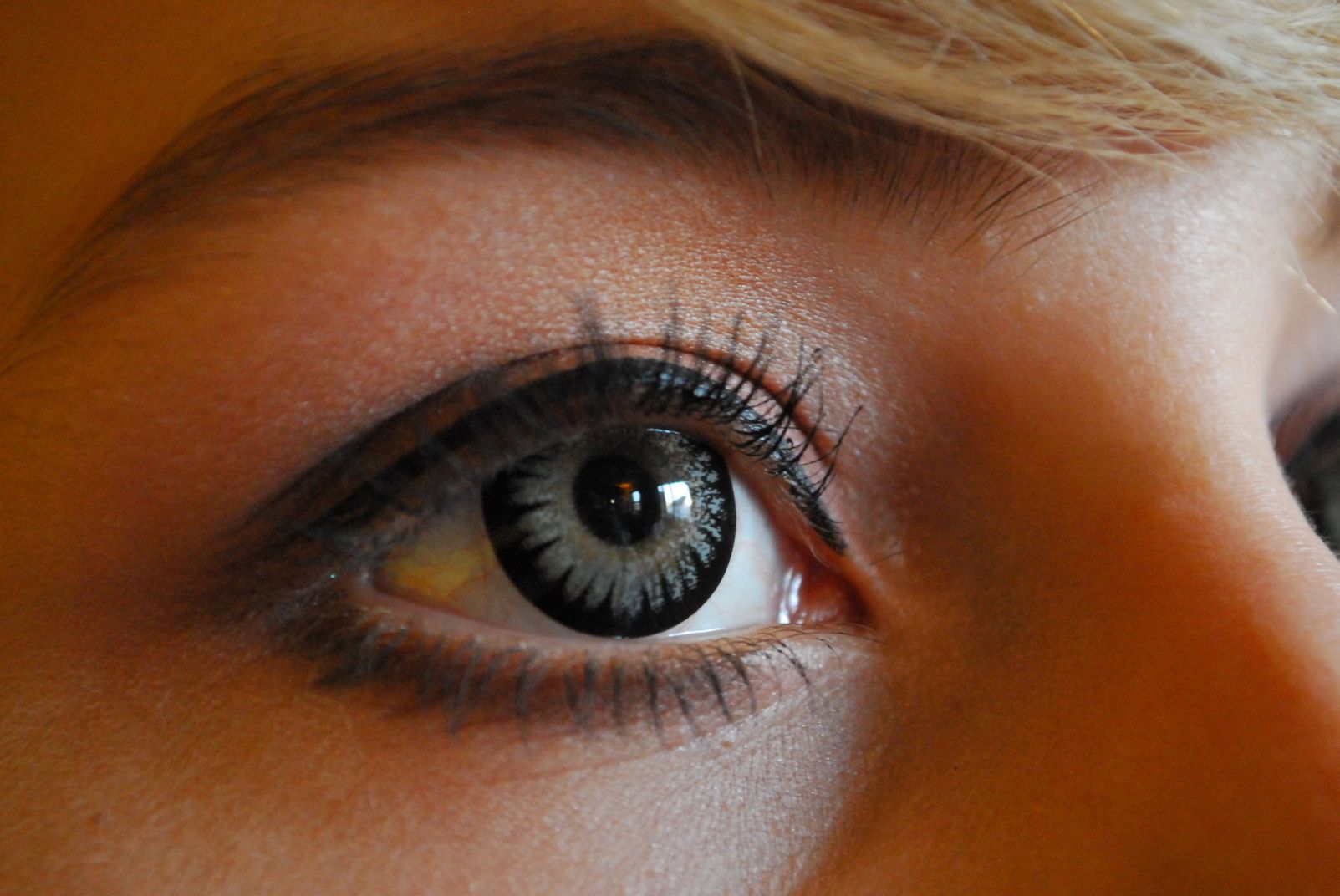 On Sunday I'll try out my puffy 3tones in Shinny Green maybe. I won't have time tomorrow because I have to work >________<
My eveybrows look so dark here. I paint them darker, my natural hair color is a little brighter. Maybe the cirlce lenses look much better with lashes. Have to try that out ahh! ( <--- you see: this kind of bothers me a little because my sister Tini said I look like a frog. Thanks again.)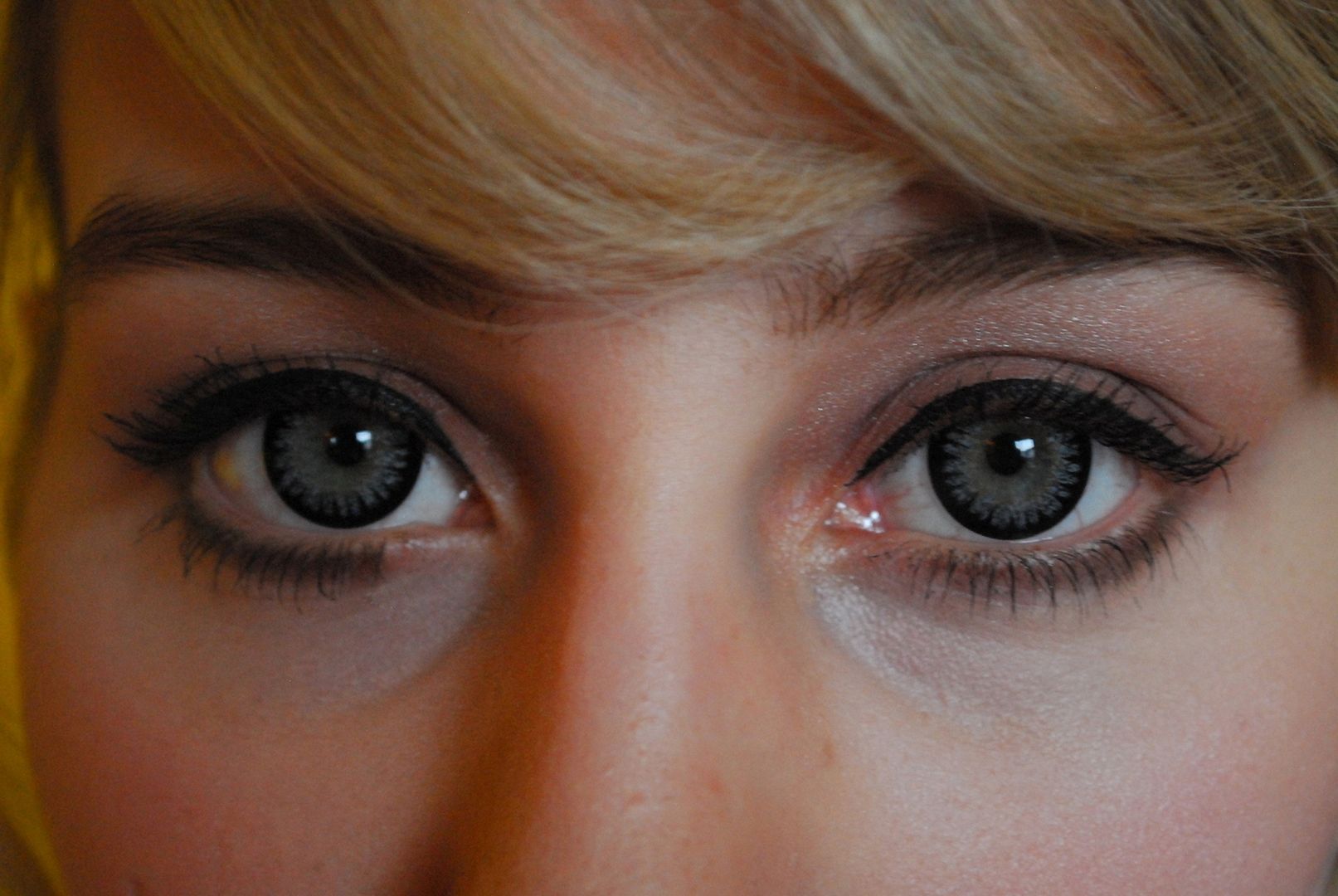 Here are some photos of the accessories I wore:
Cupcake Earrings!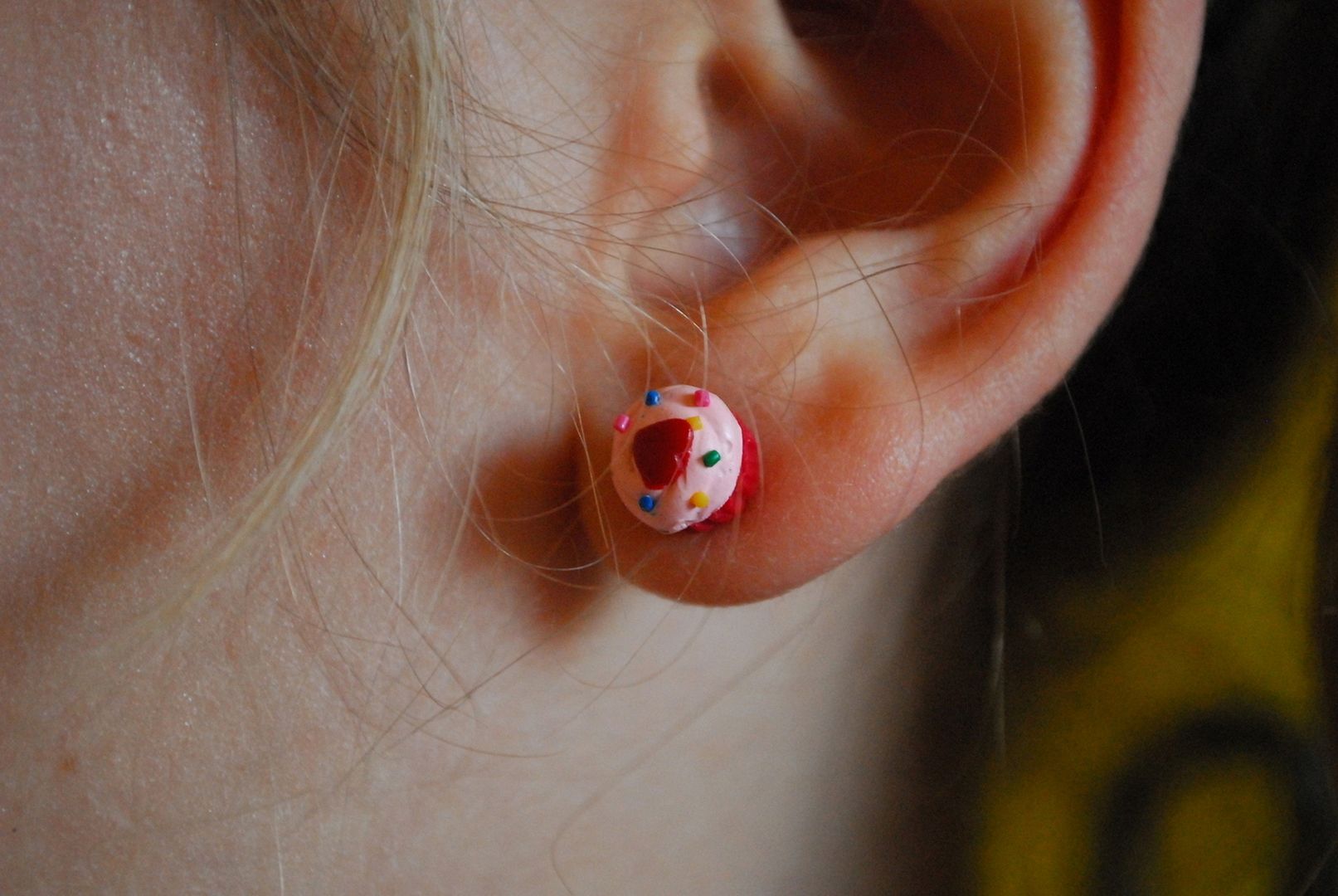 A D&G fake watch my parents brought with them from their vacation trip XD It's so beautiful though! *sparkle sparkle*
Hairaccessory my cute Mimi gave me as a present! (Edit for my friend Denise: Yeah she sent it to me from Canada! I have three of those cute bows!)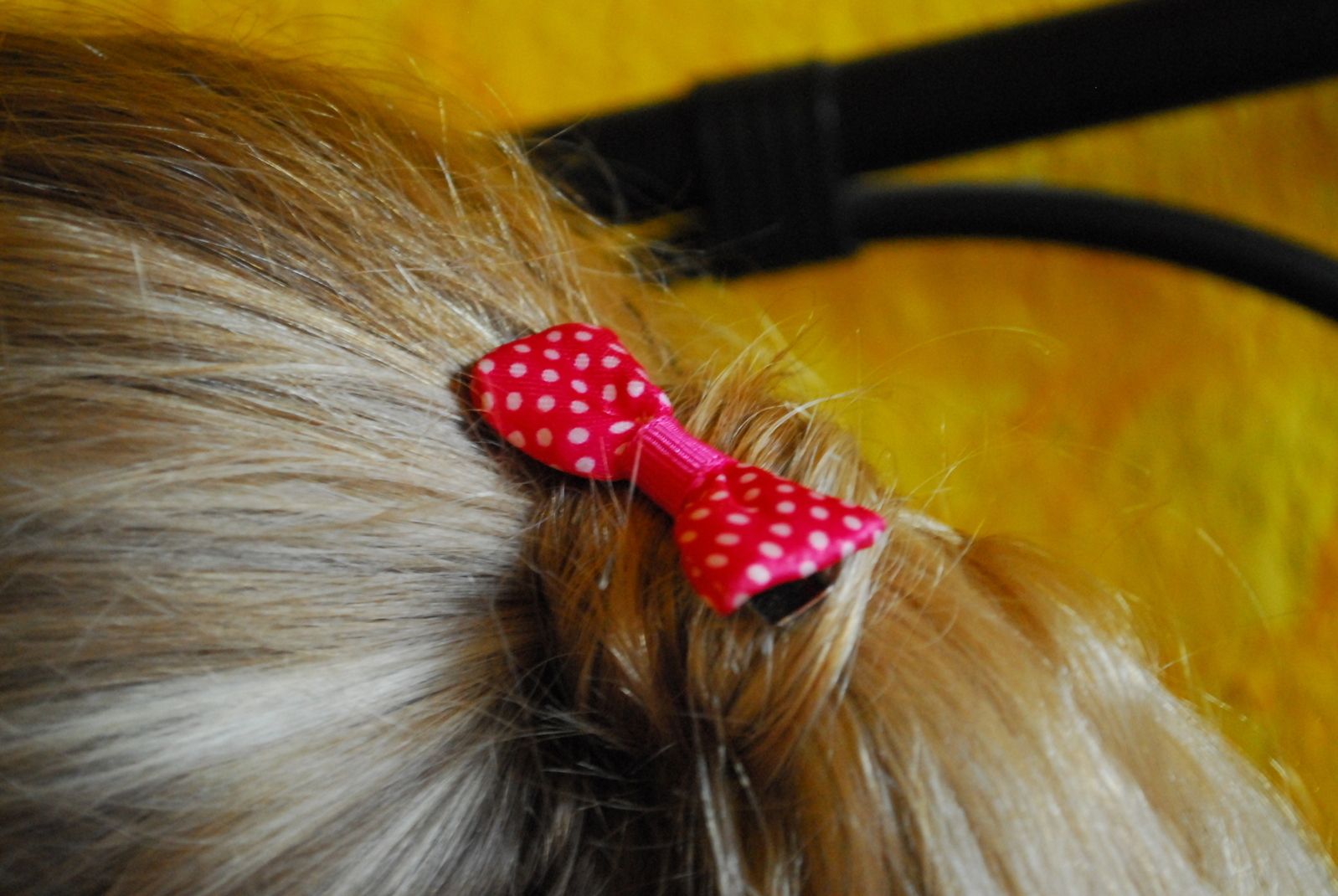 Necklace by H&M.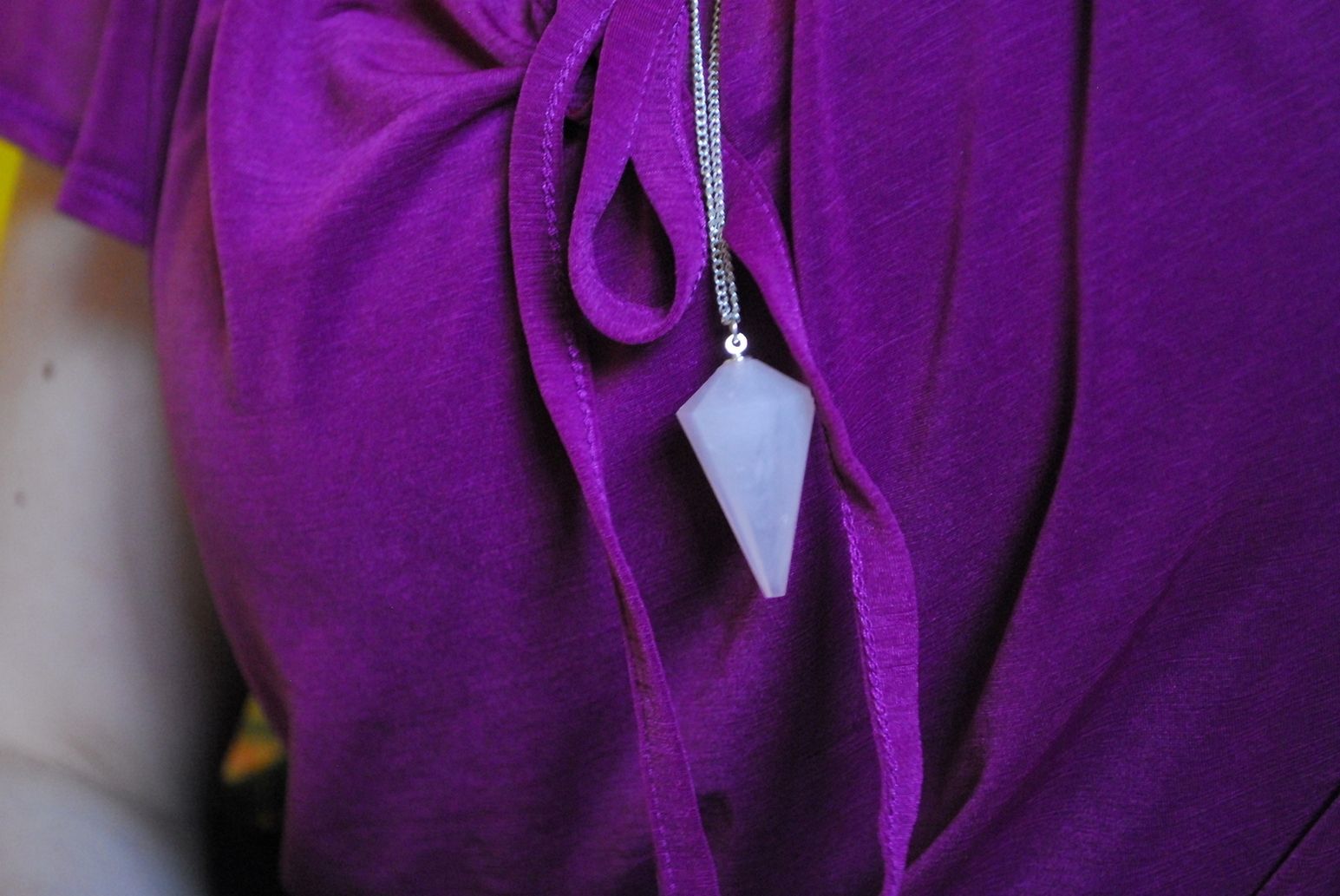 A really bad try of doing galaxy nails. Next time I'm using a tutorial >__< XDD Looks more like a disease XD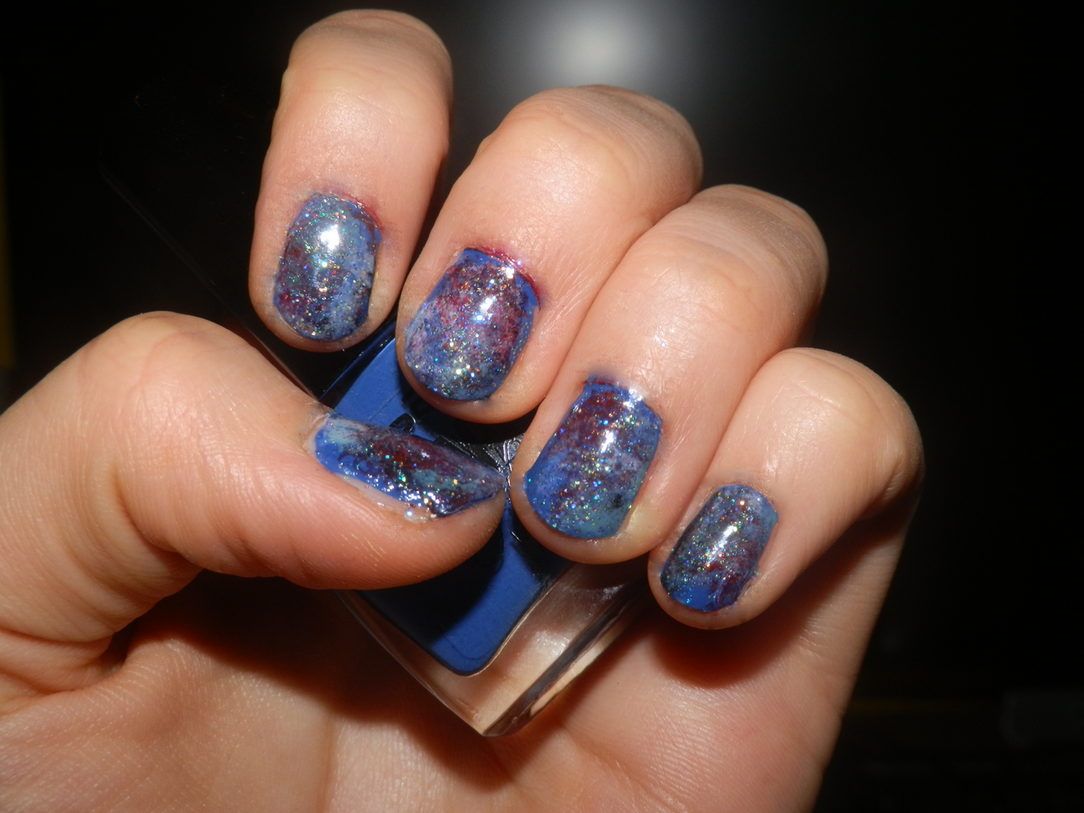 This song describes me perfectly:
Laing - Morgens Immer Müde (for Mimi: Kind of means "Always Tired In The Morning")
Resident Evil Retribution Ost - Flying Trough The Air
Next song was shown to my by my dear Mimi when she was playing games on livestream! :3So awesome to listen to your music!
Mat Zo - Synapse Dynamics (Arty Remix)