Hello Guys!
I don't really have changed, I'm just hearing the song "Changes" by 2Pac and it's just too beautiful and I wanted to give this entry a beautiful name.
Last weekend I visited my grandma because she turned 80 last week! :3 It was such a beautiful weekend. Unfortunately my whole family lives 350 km far away, and we live here because of the work of my father. It was so good to see them again, I always feel home there because I visited there in all my vacations when I was a child.
So we drove there in thursday evening and had a lot of fun with my family! :3
Friday we went SHOPPING! I finally have some new things, unfortunately I didn't take photos but I post them soon. Whoa, in the big shopping centre there they had a KIKO shop ;___; And all mascaras and eyeliners were on sale :3 My sister, my boyfriend and me baught beautiful jackets in a store that had like 1000% sale on everything! So this shopping tour was a full succes!
On friday evening we drank a little with my great cousin Dorian, his girlfriend Vanessa and friend Oli! We watched a cool movie: Scott Pilgrim. It was really funny, and it had all this cool gaming stuff inside, like the Zelda title theme and other easter eggs :3
On saturday we all went to the great birthday party of my grandma! Here's a photo of me and my boyfriend: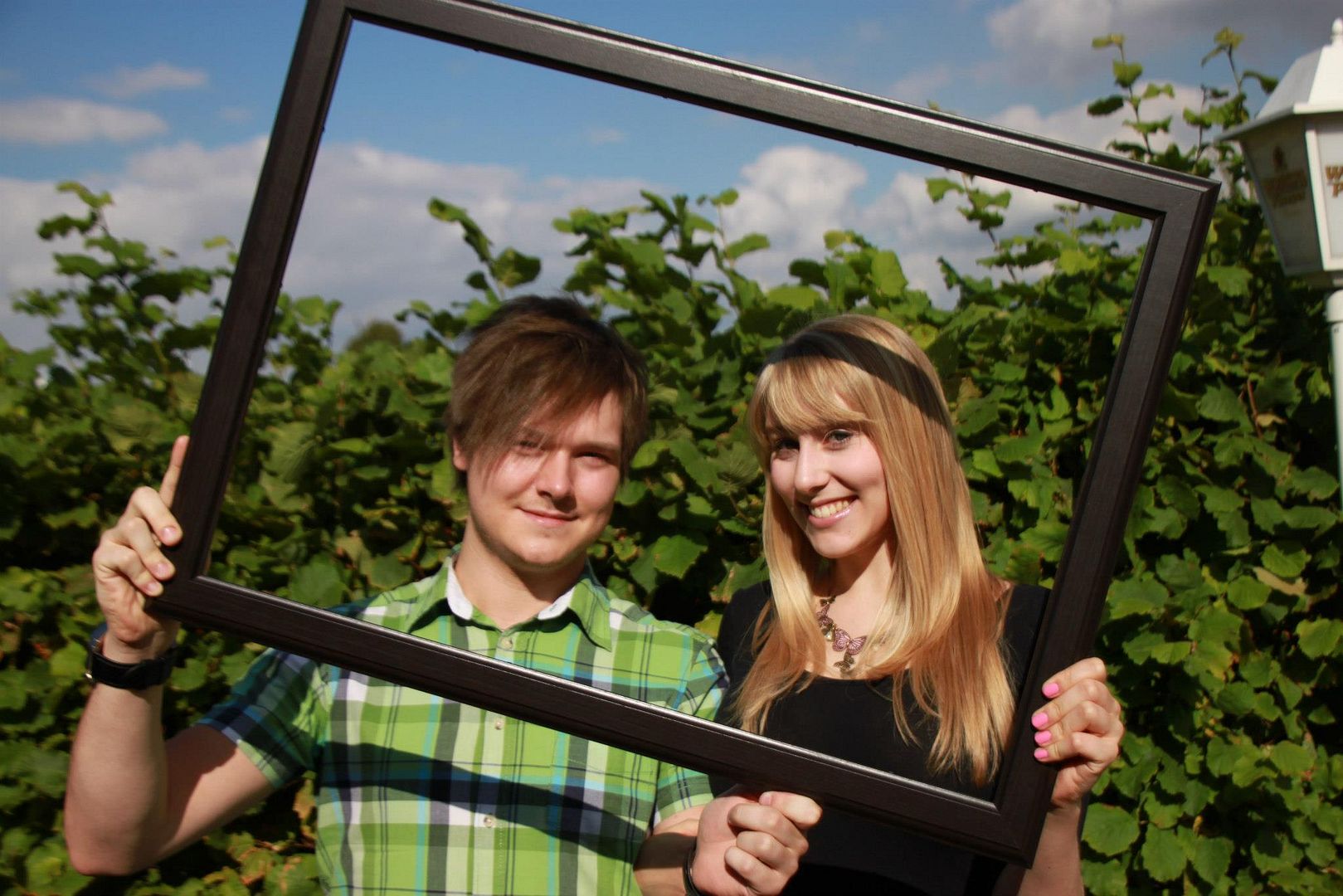 Yep, we are blinded by the sunlight, because the husband of my aunt thought this would look so good. Every person on every photo has small eyes because he thinks he is the master photograph O.o Don't know how I could open my eyes, I was almost crying XDD
Here's another photo of my grandma with all her grandchildren:
Yeah, I'm posing XDDDD but you can see the sun blinded us. My sister has her eyes closed, she is sitting right to my grandma in this photo.
Anyway it was a beautiful day! :3
Finally I want to show some of my sketches: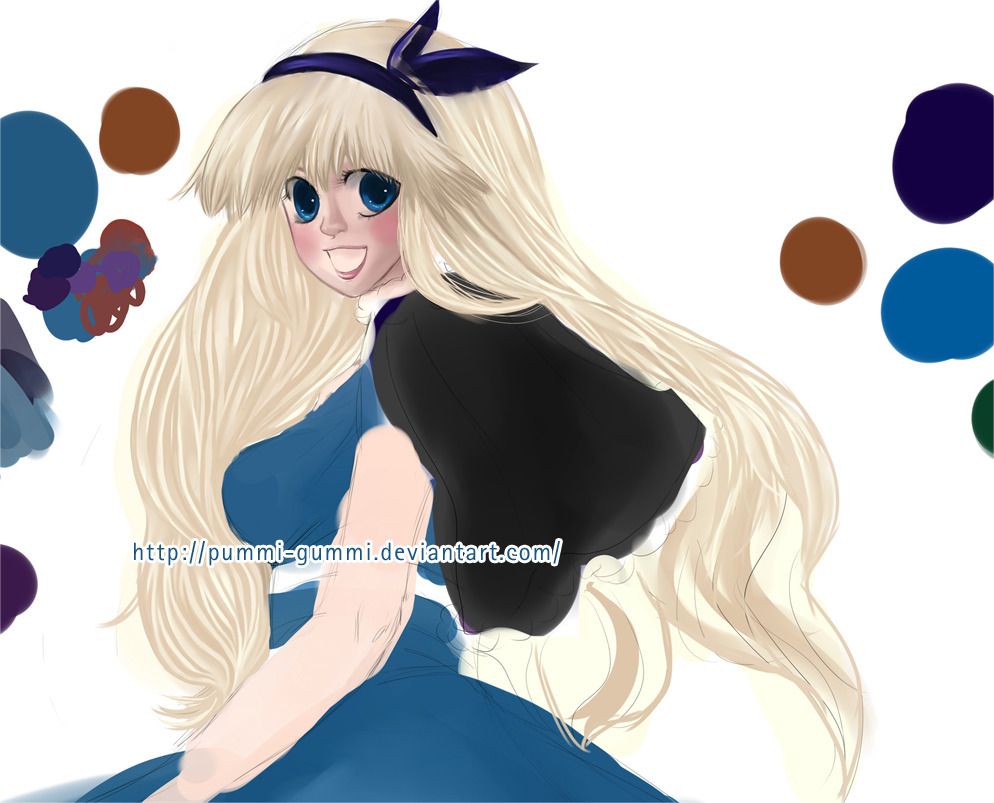 First one is a scary, almost creepily HAPPY Alice in wonderland something. I drew her for an art trade on deviantart, so the costume is styled by another person. I don't think I would make my Alice a blue dress, it's just too random and everyone's doing it. I think I hate drawing that stupidly happy persons, but I thought I didn't do it for a long time O.o NEVER WANNA DO IT AGAIN!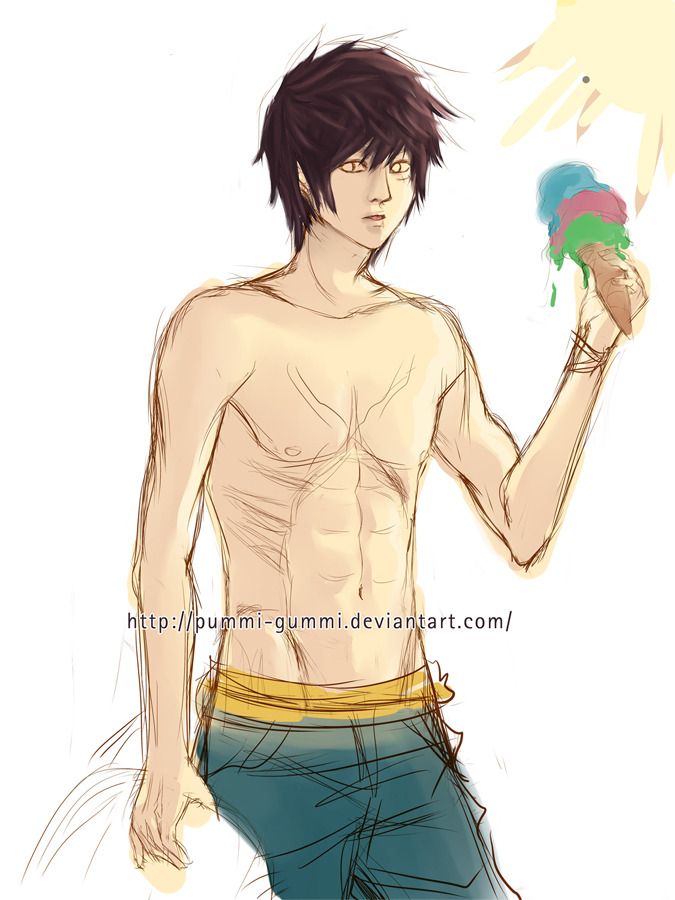 Second we have a ( I know he can't be regocnized) RUFFY ahahah Someone said that I never draw One Piece, although I like it. I know, he turned out really Shoujo. Anyway I'm happy that I had an opportunity to train the male body a little. Maybe I change his face and let him look a littel funnier, like crazy for the ice cream I don't know XDDD I thought about the whole group having fun at the beach, VERY CREATIVE I KNOW.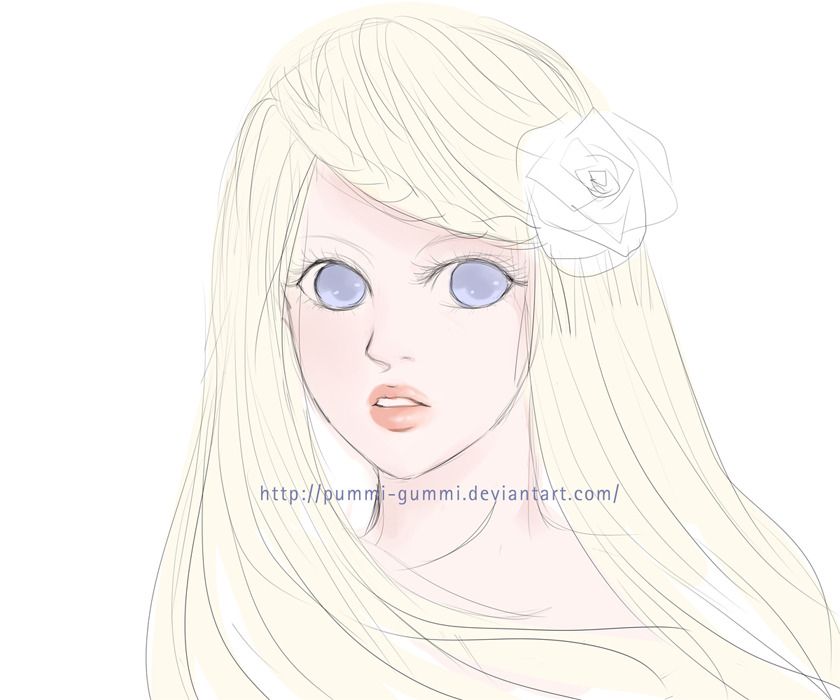 Today my sister Tini asked me to draw a blog header for her partner blog with Sophia. The name of the blog is "Snow White and Rose Red". These names are completely stupid in english, the original german names sound cuter and the "Snow White" of Snow White and Rose Red has a different name than "Snow White" of Snow White. I know, it's complicated, they have different names in german although they sound similar. Anyway this was a first sketch of a "Snow White", let's see if my sister like it XD The Rose Red will be drawn soon!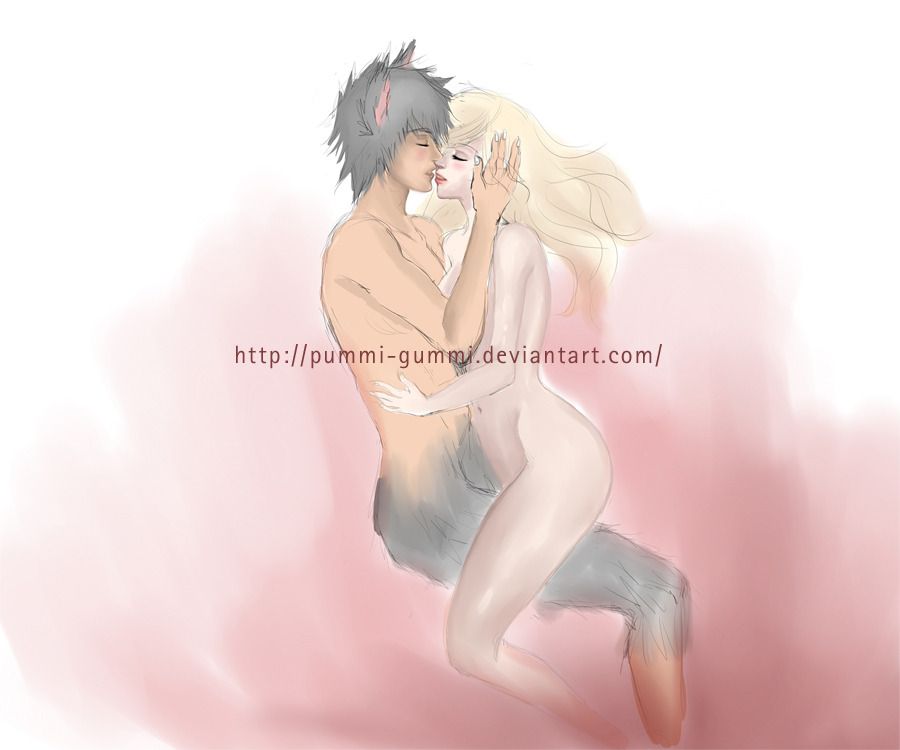 The last one is my favourite out of these sketches. It's an Illustration for my planned Doujinshi "Red Riding Hood And The Wolf". Because one night I suddenly thought: damn, you never draw them happy and lovey dovey XD I forgot the tail of the wolf in this sketch, but don't worry, he has one! I'm just stupid! XDD Maybe I'll give the wolf another skin color because I don't know, the colors for his skin are not well chosen, looks strange in combination with Red Riding Hood.
Finally I want to greet my friend Iman, because she kind of read my blog lately! Bibs, if it's too boring just let it be XDDD But thank you!!! I'm not a very exciting person that's why my life is a little boring, as well as my sketches and drawings XD
My favourite songs:
Band Baaja Baaraat Ost - Dum Dum
The film of this bollywood song is really good, I saw it right after I found the song on youtube!
I just searched together with my boyfriend forever the name of this stupid song, thank you so much my cutie! :3
KARA - Pandora
This song is so cool! I really like "Pandora" :3
Teen Top - Crazy
I know, I kind of fell for Teen Top, Mimi you were right!! XDD My sister hated this song from the beginning and she was simply shocked by the dance! I know, it's a little gaylord style but... I like it! AHAHAHAHAHAHA What's with that Michael Jackson Move? XDDD