Whuhu!! I finally moved to blogspot and I have a cool new adress thats so much easier to remember: http://pummigummi.blogspot.com ! So beautiful and short :3 I even will have a new reader if this stuff here isn't too boring. I told my friend Iman that I have a blog where I post my drawings and that stuff. WHUUU I hope you won't be that bored my lovely BIBS. Because I just post about drawings and animes and mangas and fashion and lots of shit about my self nobody is interested in. So let's start! Yesterday I finished a real big drawing I started in 2010. Yeah why did I wait so long to finish it? Why is the anatomy so wrong? Why are these flowers growing under Red Riding Hood? Anyway here it is: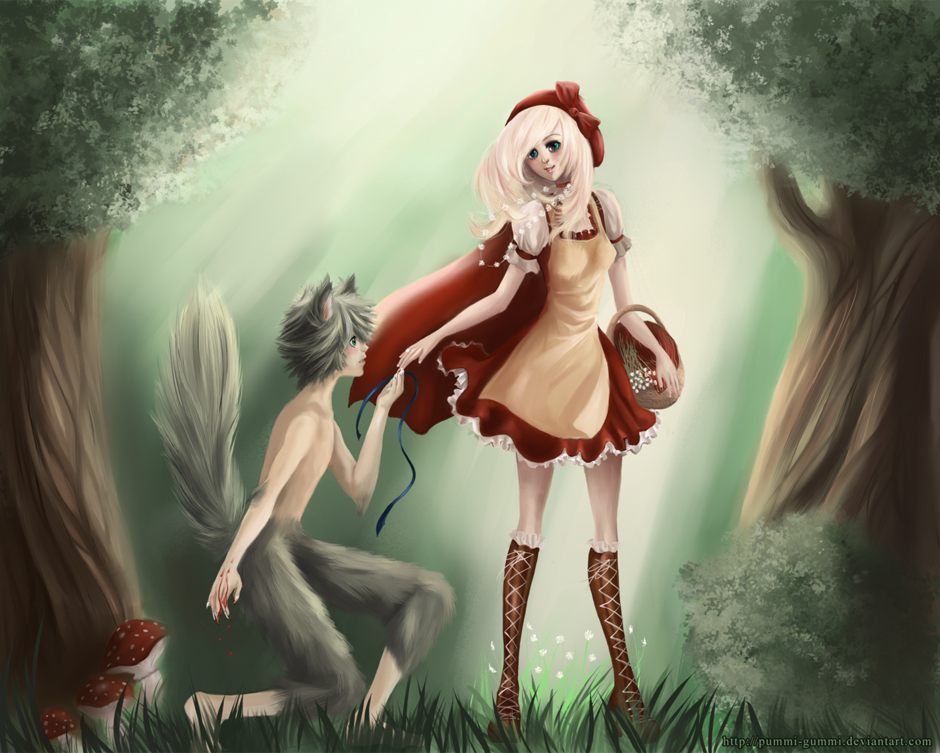 My "Red Riding Hood and the Wolf" drawing is finally finished! I want to do a Doujinshi about those two, but they would look more grown up (especially the wolf would get some muscles) and I guess the story would be for people who are 16 and older. Because a Manga with a big bad Wolf without blood and this cool stuff would be extremely boring :3
Here are some details so you can see their faces. I guess these are the beste parts of the picture XD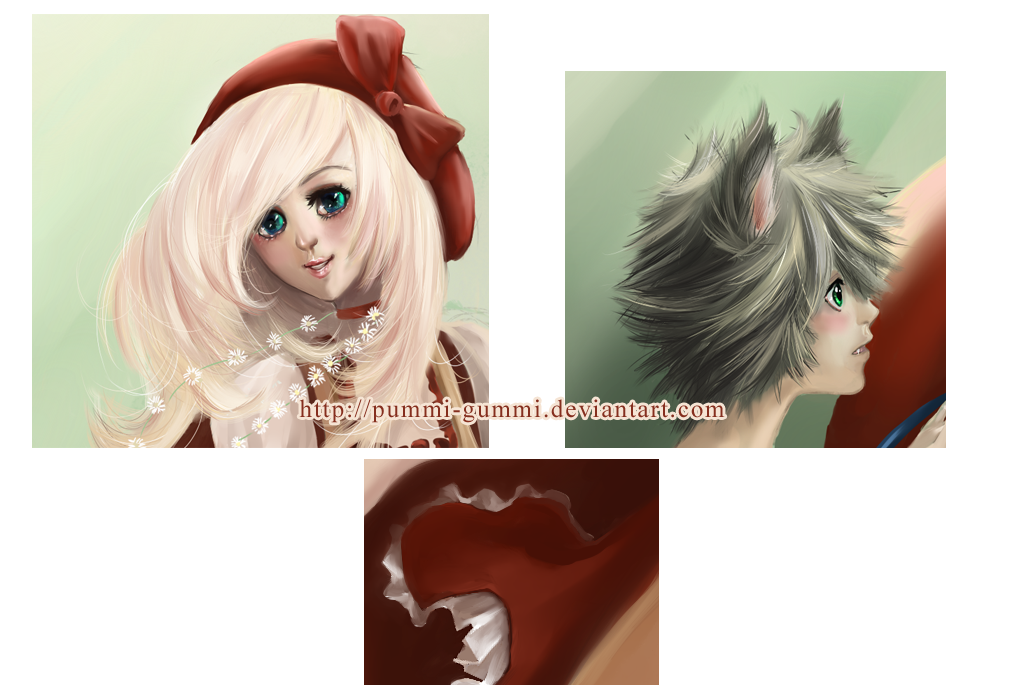 Lately I practiced to draw men. Here is my result:
My friend said his body looks like Hulk and his face is as sissy as Jesse McCartney. AHAHAHAHAH. Anyway I thank Mimi a lot because she said he looks hot and I thank my sister because she helped me to improve his body and face!
And finally: my favourite songs at the moment!
Kan Mi Youn - Won't Meet You
Teen Top - Supa Love
2NE1 - I Love You